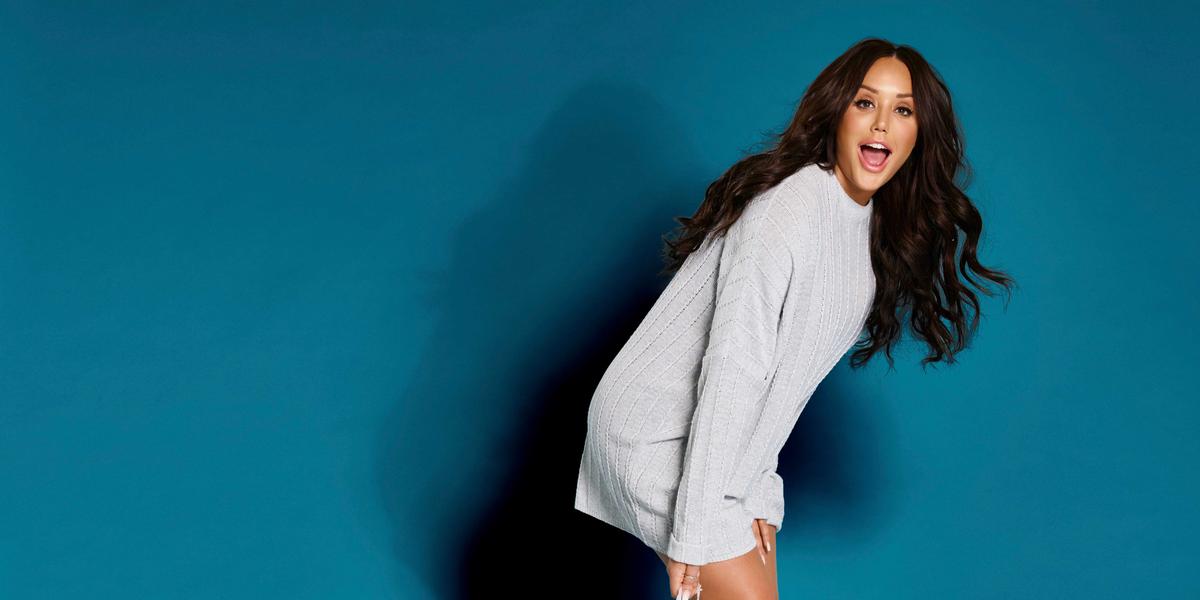 Charlotte Crosby is one of the most popular reality TV stars of all time. The UK public first fell in love with her as a founder cast member on MTV UK's flagship programme Geordie Shore, now the most popular show in the history of MTV UK. Charlotte's strong relationship with MTV's audience continues in her new show "Just Tattoo of Us" which she presents for MTV.
A hit with all genres and ages, Charlotte is celebrated nationally for her uniquely honest, no holds-barred approach to life and her enormous popularity was confirmed when in 2013 she entered and won Channel 5's highest rated TV show "Celebrity Big Brother". This lead to her own show in 2014 on TLC UK, 'The Charlotte Crosby Experience' which saw her immerse herself in a wide variety of niche and eccentric foreign cultures often with highly amusing outcomes.
Charlotte has proved popular right across many of the UK's most popular shows including ITV2's "Celebrity Juice", "Through the Keyhole", "The Xtra Factor" and "Britain's Got More Talent", ITV1's "This Morning", E4's "Celebs Go Dating", BBC3's "Staying In", Channel 5's "Most Shocking Celebrity Moments", Channel 4's "50 Funniest Moments" and ITV2's 'Utterly Outrageous TV Moments". Further and future TV appearances include "Tipping Point with Jimmy Carr", "Storage Hunters", "In Bed with Jamie Laing", "Drunken Histories" and "Up Late with Rylan". As well as winning Channel 5's "Celebrity Big Brother" Charlotte's voiceover was key to the their "Tattoo Disasters UK" show.
Now recognized as a skilled presenter, Charlotte has hosted events such as Radio 1's 'Teen Awards' and has anchored MTV News on numerous occasions. She has a returning weekly slot on Heat radio and is Capital Radio's official 'holiday' cover for their Breakfast show.
'Nostalgia' is Charlotte's hugely successful and award winning clothing line, launched with leading brand In The Style and worn by celebrities, fashion bloggers and girls up and down the country. She is also the face of Mark Hill Hair, launched make up range Flique in association with Easlilocks and was the front person for a campaign for Now TV.
Charlotte's social media following continues to grow exponentially as her uniquely entertaining posts are a real-time extension of her character and personality. Her fans across Twitter, Facebook, Instagram, Snapchat and on her own Youtube channel now number a staggering 13 million people making her one of the new breed of 'super influencers'.
An example of Charlotte's online popularity came when she was asked by Jamie Oliver to launch his "Food Revolution". Streaming live on facebook with the man himself, the launch was a massive hit. The Charlotte Crosby Game show "Show us Your Phone" was also launched on MTV's snapchat.
Charlotte is a phenomenon in the fitness genre with her platinum selling fitness DVD "3 Minute Belly Blitz' now the fastest selling fitness DVD of all time, her follow up "3 Minute Bum Blitz" also went straight in at number 1 and both DVDs continue to dominate the fitness charts.
Her first book "Me Me Me" went straight into the Sunday Times Best seller list at number 1 and spent three months at the top of the chart. In June 2017, Charlotte released her follow up autobiography "Brand New Me" which also went straight in at No1 on the Sunday times bestseller list. Charlotte has also released two fitness guides, "Live Fast Lose Weight" and "30 Day Blitz" both of which topped the fitness charts.
Charlotte is an active supporter of a number of charities including Anthony Nolan, Barnardos, Autistica and is an Ambassador for the Ectopic Pregnancy Trust, a cause very close to her heart.