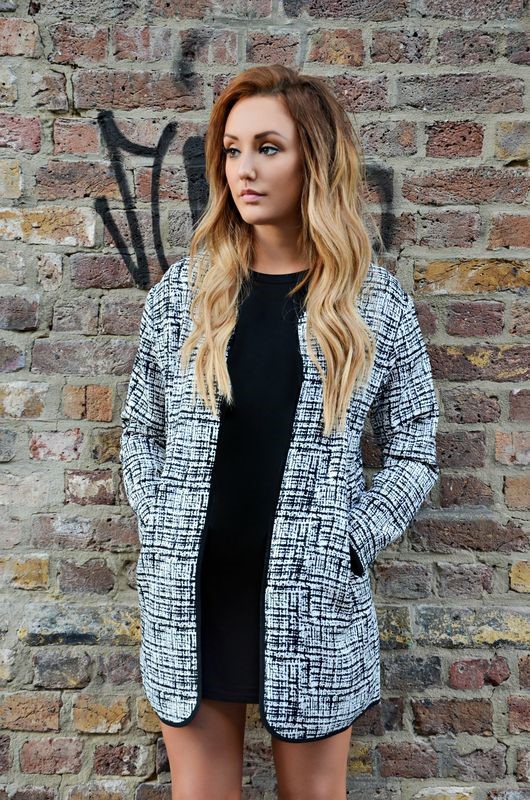 Hey all,
So as you all know i recently designed Nostalgia with In The Style and through-out the last couple of months i've been adding new products to my fashion line and this is one of them…
Love this jacket so much, the print is so on trend and perfect for the autumn/winter season.
Although it's not a thick winter coat, it's still the ideal jacket to wear over any outfit, day or night! It goes with everything and is super stylish too.
I've teamed mine here over a draped black t-shirt and some black high heels.
If you love it you can also purchase it HERE on offer for £34.99.
So until next time, lots of love and I hope you're loving the collection xx
Charlotte xoxoxo