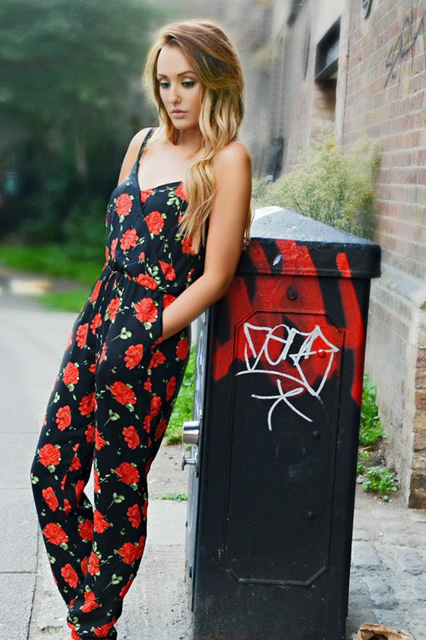 Hi guys!
So lately I've been absolutely loving my #Nostalgia rose print jumpsuit. Gorgeous isn't it?!
It's great to wear either in the day or at night, I like to team it up with a pair of simple heels to give it a girly look. The rose print works great on the jumpsuit as it is simple but makes a statement. The cross over detail on the front adds a nice touch as well as the elasticated waist which is so flattering. Jumpsuits are the perfect outfit choice for this A/W season and this one has to be one of my favourites!
This jumpsuit is only £38.99 from my #Nostalgia range, which is selling fast! Don't miss out, get yours now HERE
Look out for more blog posts soon!
Love Charlotte x