Geordie Shore Season 11 – The Greek Odyssey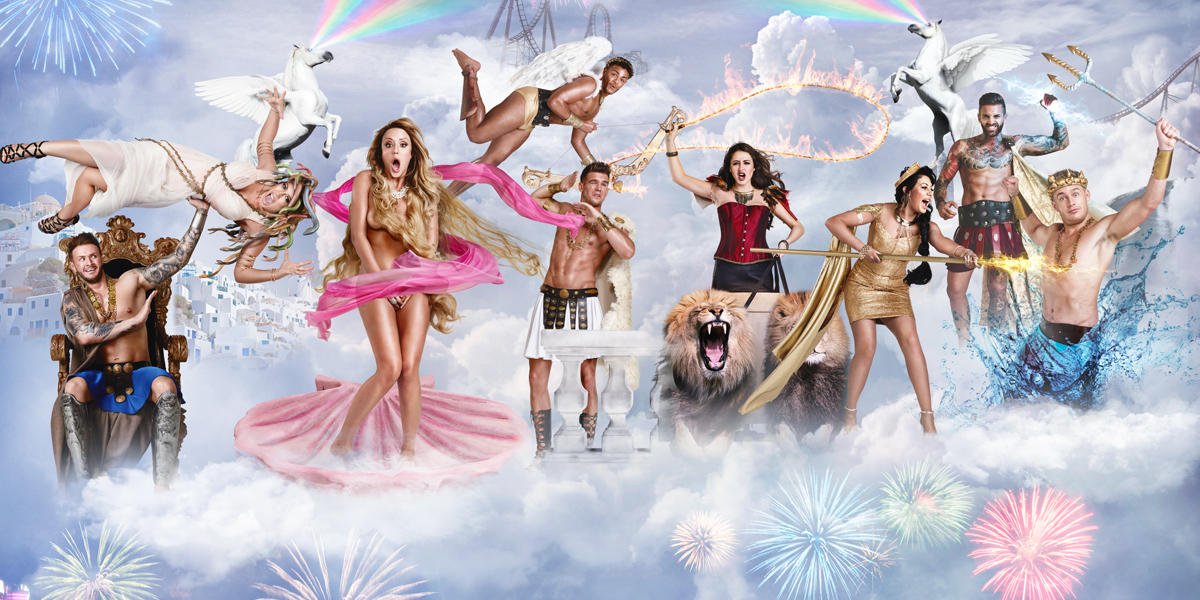 The wait is finally over as everyone's favourite Geordies are back and this time they are going Greek. Keemon! Creating more drama than an Aristotle's play, Geordie Shore Series 11 will see the gang set sail to the land of kebabs in a Greek special, launching Tuesday 20th October at 10pm, on MTV. Get ready for plates to smash as our party Gods take on Greece!
In this Herculean ten episode series, we will see the squad ditch jagerbombs for ouzo, as they create their own epic comedies and tragedies. Away from Newcastle, how will the Geordies fare entertaining the hedonistic holiday makers and party crowds, as Tash on Tours becomes Tashos Touros? From partying in Zante, Mykonos and Malia, to visiting Ios and Santorini, this series is set to show the lads and lasses in all their family, fun loving glory as they live it up on island (and bed) hopping cruises!
Series 10 saw the gang welcome ragi newcomers Chloe and Nathan, with Scott being particularly accommodating to Chloe. Whilst Gaz dropped the bombshell to Charlotte that he's in love with new girlfriend Lillie, Kyle finally made Holly his official girlfriend after a whole series of make ups and break ups. However, not everyone was feeling the love bug as Marnie cheated on her new boyfriend with Aaron. Will Series 11 be all fun in the sun, or will the drama continue?
Veteran Geordie Shore cast member Holly had this to say: 'We take Geordie Shore to colossal heights in this series. Expect more tears, tantrums and turbulence than ever before!'
Newbie Chloe added: 'Series 10 was unreal, but Series 11 is magnificent and I know that is a big word for us but I've got cleverer, I've got cleverer and my dancing is better and I'm actually alright looking.'
Tune in to Series 11 to see our very own immortals get mortal. Will Charlotte, Gary and Marnie rival Aphrodite by remaining in love and faithful to their partners back home? Will Holly maintain her Medusa touch on Kyle? Will Scott and Aaron continue their eternal mission to pull a goddess? Finally, how will the international men cope with Newcastle's newest cast members Chloe and Nathan? One thing is for shore, Series 11 promises to be even more hectic than a scene from 300. Heavens will open as our Geordie Gods and Goddesses take on Greece!
The tenth series of Geordie Shore continued to be a ratings smash for MTV UK, maintaining its place as MTV's highest franchise in UK history. Kicking up a storm wherever they go with their hilarious antics, the Geordies have even roused the likes of 1D's Niall Horan, who recently declared his love for the show, and in particular Scotty T!
Be sure to catch up with MTV's highest ever rated series when the brand new series of Geordie Shore is back on our screens from 20th October at 10pm only on MTV. Until then, join in the chat on twitter – #GeordieShore #TogaTuesdays