Charlotte to front new reality TV series!
Charlotte will be fronting a new TLC reality TV series focusing on extreme cultures, press release below.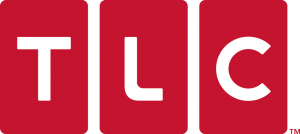 GEORDIE STAR CHARLOTTE CROSBY TO FRONT 
NEW IMMERSIVE REALITY SERIES FOR TLC
Four-part reality series sees Charlotte spending time with extreme cultures,
beginning with Geishas
London, UK – 15 January 2014: TLC has commissioned a 4×60 immersive reality series fronted by Geordie TV star and Celebrity Big Brother 2013 winner, Charlotte Crosby, to air in Spring 2014.
Each episode of the series joins the irrepressible, fun and frank Charlotte, as she takes a break from the nightclubs of Newcastle to live with some of the world's most extraordinary communities.  From Geishas to Inuits, Charlotte will experience and embrace their unfamiliar belief systems, practices, and ways of living, in her unique and charismatic style, while trying to abide by their strict rules.
A far cry from the lifestyle she has become famous for back in Blighty, how will this mischievous Geordie lass – who once asked her parents if you need Euros to visit London – cope with the culture shock of a new world?  She's travelled before but this time Charlotte doesn't have her Geordie chums, the tanning salon, or the Jäger bombs and false eyelashes, all Charlotte will have is a wide-eyed curiosity and the belief that she can get on with just about anyone, anywhere.
Charlotte Crosby says: "I am bursting with excitement about my new show with TLC.  I literally want to run around shouting about it from the rooftops!  When they told me about going to my first destination Japan, I screamed "OMG!!!!!!! I CANT BELIEVE I'M GOING TO CHINA!!!!" The crew just put their head in their hands!"
Susanna Dinnage, General Manager Discovery Networks UK & Ireland, says: "Charlotte Crosby is one-to-watch; she's adventurous, and relatable, and will make a great addition to the TLC family."
TLC is available on Sky 125, Virgin 167, BT 413, TalkTalk 413.